Device Software Packages¶
Info
BETA Feature: The software package management interface for ExoSense is currently a BETA feature that must be turned on by administrators of ExoSense.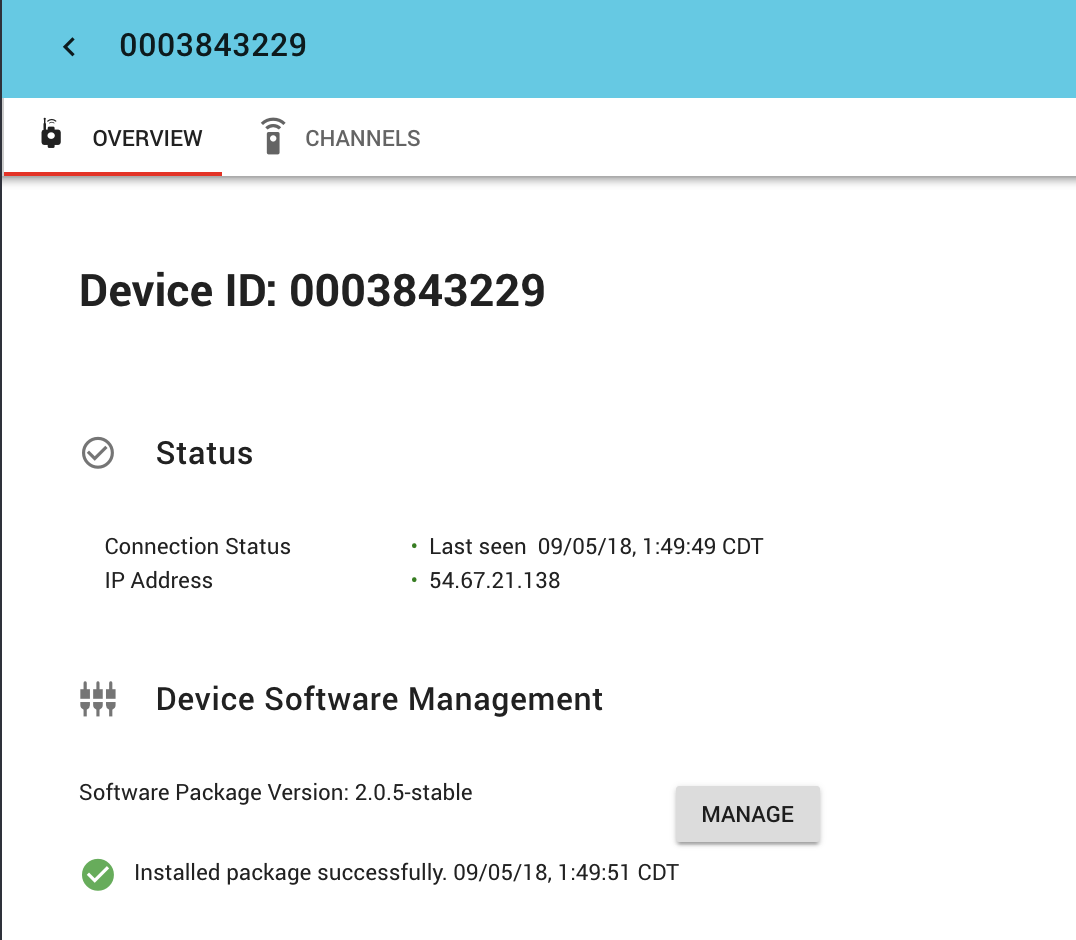 Overview¶
Devices are able to have software packages made available to them, in which users may choose these to apply to a device. These are used for updating device firmware, apply OS updates, and sending configuration or content down to the device.
Device Software Package Management is made available via User Role Permissions¶
Software Packages¶
A software package is a manifest files of information that tells the device to do something, essentially change it's operating state in some way. The device must already be programmed to handle these software package manifest files once applied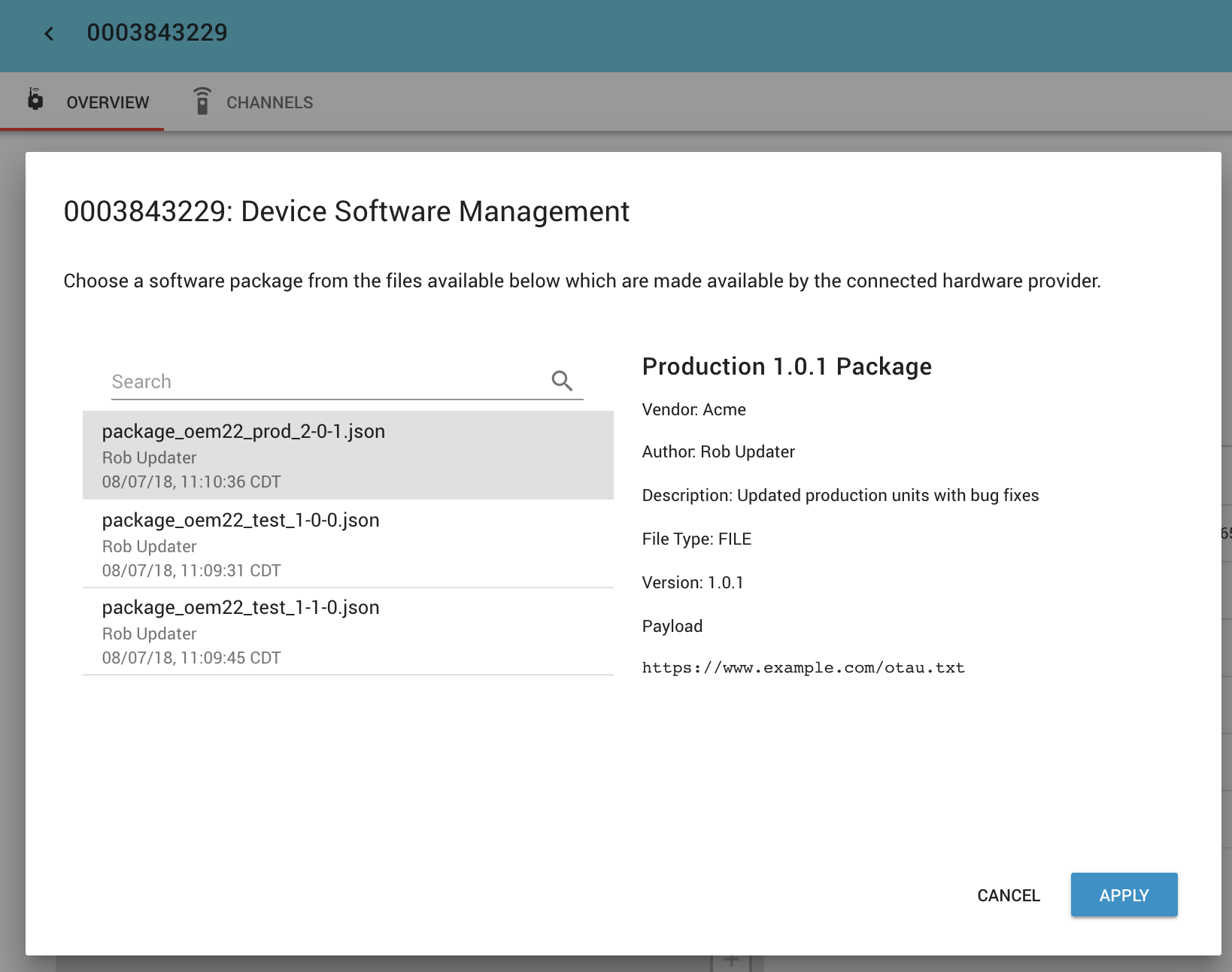 Once applied, devices should provide status updates

Uploading Packages for Devices¶
Please contact Exosite for more information regarding uploading software packages and format.
---
Last update:
March 23, 2021