Panel: Map¶
Overview¶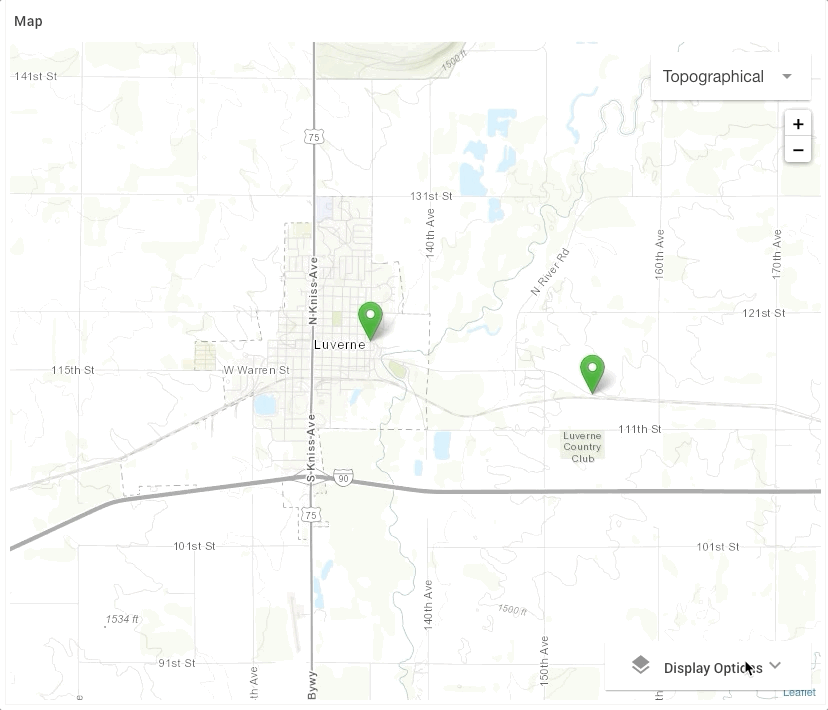 This dashboard panel provides a configurable map to show one or more assets. It can be used for both a single Asset's dashboard or as a panel on a Group dashboard and can show historical trails and geofences. Users can change between several map types.
Each Asset 'pin' can be clicked on to get the Asset's last reported time and go to the Asset's specific dashboards.
Info
Assets must have a location property set through either a manual location or through a location Signal.
Configuration options¶
Panel Configuration¶
Choose one ore more assets
Initial map centering based on the asset location, a specific address, or by clicking on a location on map
Default Map Layer type
Show Geofences
Allow Clustering of nearby Asset Icons
Show asset status on the icon
Show Asset Trails
User Viewing Options¶
Map Layer Type
Show/Hide Asset Trails
Show/Hide Geofences
---
Last update:
August 23, 2023