Account Management¶
Business Account Overview¶
Your business account on Exosite provides the ability to manage and deploy new IoT solutions, manage device IoT Connectivity, and use Exchange to find and/or publish your own services.
Standard Accounts¶
Most accounts start as 'Standard' and offer the ability to deploy multiple solutions, use services from Exchange, and customize deployed solutions.
Advanced Accounts¶
Advanced Accounts allow access to the Murano Platform for deploying custom services that are hosted on the platform.
Account Settings¶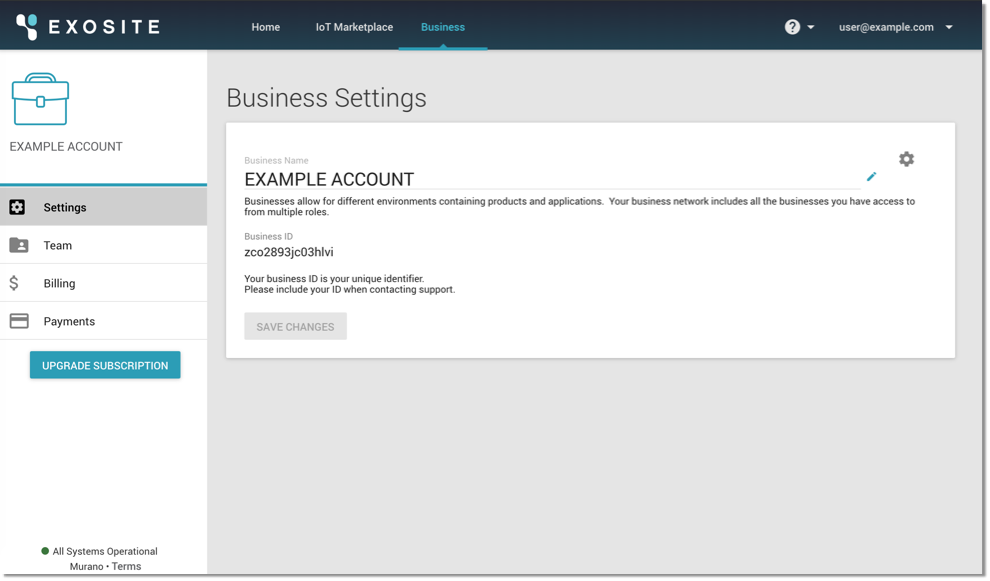 Here you can change the name of the account, get the business ID, and also request transfer of ownership or delete your business.
Murano Business Account Password Requirements
The Exosite platform business account has the following password requirements for Team Member users:
Team Members¶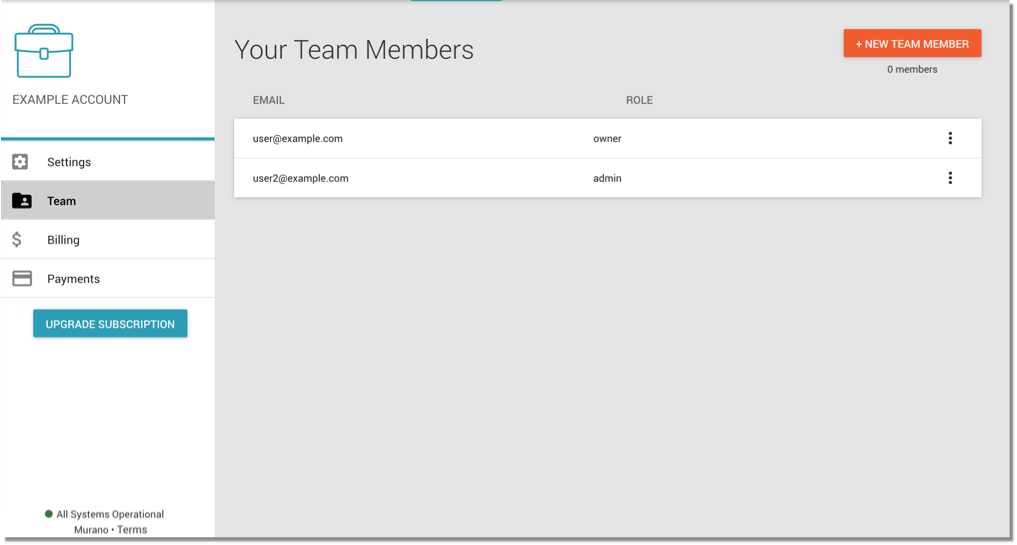 Additional team members can be added to your account to help manage solutions. Only the owner role can update billing and payment information.
Billing¶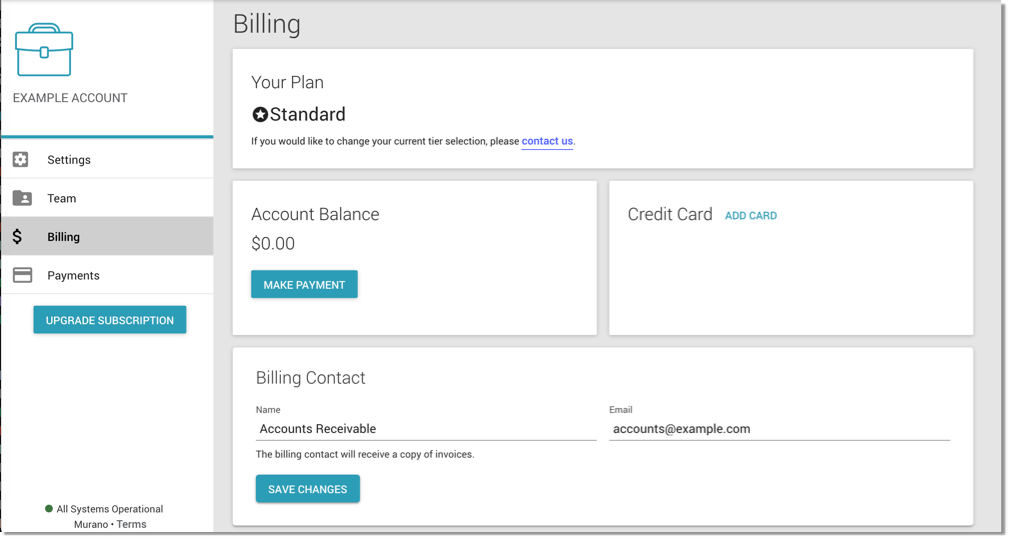 The owner user can add/change credit card information and update the contact for invoice and receipt emails.
Exosite does support invoice billing, please contact us for more information.
Multiple Accounts¶
Users may own and have access to multiple accounts. These can be found under the username dropdown menu.