Building Connected Devices¶
Exosite provides the requirement functionality to not only enable your devices with IoT connectivity but to support OEMs through the device lifecycle.
Device Requirements¶
An Internet connected device (Contact us for local wireless sensors connected to a gateway)
A device that can run an application that can use HTTP and/or MQTT protocol and support at least one of Exosite's Device APIs
Typically the hardware is one of the following:
A computer device (typically an industrial Linux computer / gateway)
An embedded microcontroller based device running C or an embedded OS
New Device IoT Connector Getting Started¶
Start from a Template¶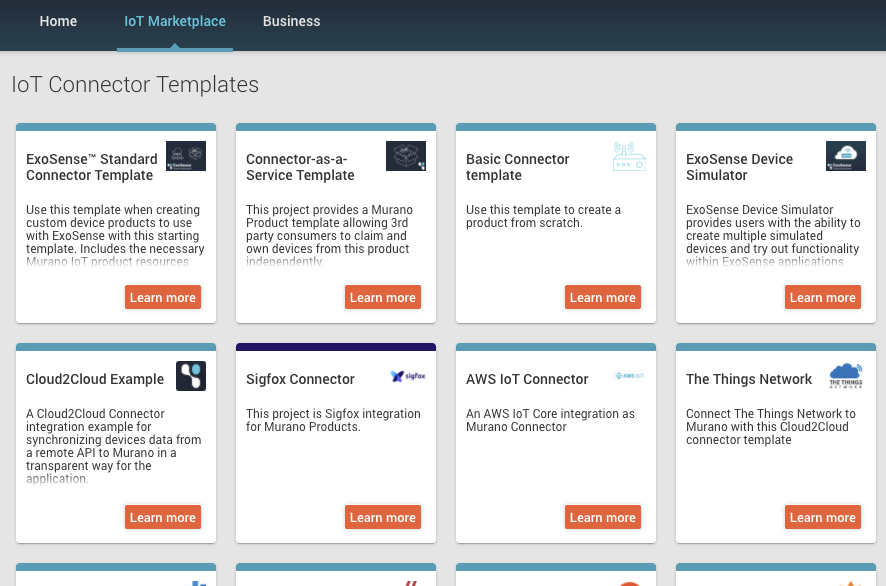 Deploy a new IoT Connector using the one of the Templates found in the Exchange IoT Marketplace.
Typical starting points:
ExoSense Standard Connector Template
Includes the required API Resources needed for the ExoSense Device Interface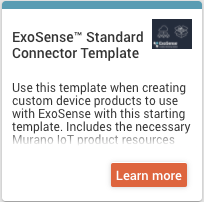 EveryCloud Connector-as-a-Service Template
Includes EveryCloud services and feature set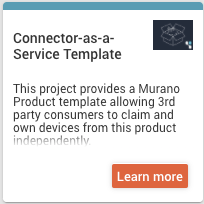 API Settings and Provisioning¶
Using the IoT Connector Management area, set the required API protocol, authentication settings, and get the device API Endpoint.
Device Firmware¶
Your device will need to talk to the Exosite Device API using your specific IoT Connector endpoint. Examples and references are provided and are a good place to start.
Warning
Developing device firmware, finding libraries for protocols, and managing internet connections on embedded devices can be complex and require troubleshooting. Please contact support if you run into issues, noting a support contract may be required in some instances.
Key developer notes:
Linux based Edge devices
If you are using a device that runs Linux, we recommend looking at ExoEdge, a python client application that is set up to work with ExoSense and talk over the Exosite Device API protocols.
---
Last update:
April 7, 2021